It's no secret the millennials have been blasted as the era of polyamory or open relationships- you know dating and sleeping with multiple partners with consent from all parties involved. According to a TIME article "Why Aren't You Married" three main reasons people aren't getting married anymore are: (1) Not ready to settle down (2) Not financially stable, (3) Haven't found the right person.
So exactly what is it that the changing generations are looking for? It's been a month since the Adventurself team created the Millennials Dating Society, a closed group where millennials talk and share with one another the everyday woes of dating. In this short time period, the question of "open relationships" has already been a highly trending and engaging topic.
It seems more and more conversations are coming to light around the perception and stigma that has clouded open relationships in the past. The younger generation seems ready to put an end to the bad rap those who choose to engage in this type of relationship are plagued by.
Open Relationships on the Rise
Based on a study by YouGov, "Young Americans are less wedded to monogamy than their elders" only 51 percent of people under the age of 30 believe their ideal relationship should be completely monogamous. Compare that to 70 percent for those in the 65+ age range.
Their next question highlights only 60 percent of those under 30 are currently in completely monogamous relationships. And, while I know this is just one study among many to come, it certainly brings to light a very real shift in perspective that almost makes you wonder, what type of relationship will my current/future partner really want?
Millennials are Challenging "The Institution"
This begs to question, what do studies say when it comes to millennials and marriage? One study, Living Together: The Economics of Cohabitation, shows the number of young couples opting to live together before marriage has more than doubled since the mid-1990s. If commitment isn't the fear, perhaps it's the fact that U.S. currently has the highest divorce rate in the western world with 50 percent of marriages ending in divorce.
The kicker? In many studies, infidelity is a driving factor. Could challenging the status quo and boundaries of traditional relationships be the secret to keeping the spark alive and decreasing divorce rates? According to Pew 69% of millennials still want to get married, it's just that this generation is looking to shake things up, naturally.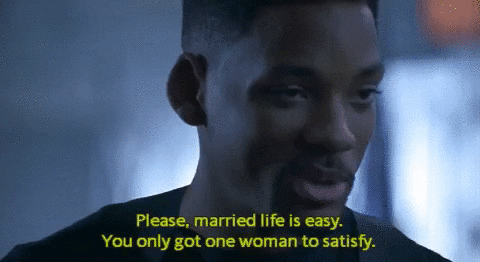 One popular and well known argument is that monogamy is just not human nature- that what matters most is transparency and open communication. You may recall one of the most well-known couples in an open relationships to date is Will Smith & Jada Smith. New studies list out the reasons why polyamory may be good for you. Whether polyamory be in dating or marriage, is a decision to be made among two people and two people only- the ones in the relationship with one another.
What This All Means
I noticed as you may as well when looking at the supporting data, this research is still very scarce and somewhat new. Whether non-monogamy is really rising in our generation or just getting more attention with the increase of visibility of social media is still yet to be discovered.
What is for certain, is there are a lot more people than we've let on to believe who ideally want to be in an open relationship. But, that doesn't mean it's an all or nothing notion, there are varying degrees. We simply need to start practicing being more open and accepting to the changing desires of  "traditional" relationships.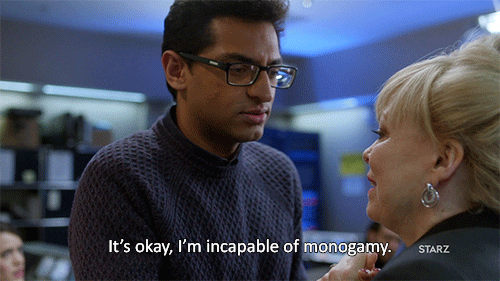 This stigma could be the reason more people are not honest about what they are looking for and expecting out of a relationship. This lifestyle choice will not be for everyone and these statistics certainly don't speak for all millennials out there, they are merely a representation of emerging trends.
What are your thoughts? Would love to read your comments on this topic below.